Privacy Policy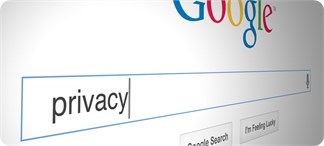 Effective Date: July, 2013
The following Privacy Policy governs the online information collection practices of JR Advisory d/b/a "blissfulmantra.com". Specifically, it outlines the types of information that we gather about you while you are using the blissfulmantra.com website, and the ways in which we use this information.
Privacy commitment
Blissful Mantra recognises the trust you are placing with us. We will do everything we can to maintain that trust. Staff are employed on the basis that they will protect information about you. This is our personal standard. Under law, your rights to privacy are also protected. The National Privacy Principles, the Privacy Act and general law place strict requirements on us to treat certain information collected as confidential.
What information do we collect?
We may collect the following information from you:
Your name and contact details;
Some personal details; and
Other information that you have supplied to us.
Why we collect the information?
We use the information to assist in providing you with relevant consumer information, notify you of products and special offers that may be of interest to you. The information we collect through www.blissfulmantra.com helps us better understand the products and services most helpful to you. We may also provide value-added services and offers.
Where do we collect the information?
We collect the following information that you may be unaware of:
The name of the domain from which you access the Internet;
The date and time you access our site; and
The Internet address of the website from which you linked directly to our site.
Disclosures
Sharing information with third parties
Blissful Mantra does not share, sell or trade your personal information gathered online, such as email addresses or postal addresses. Personal information collected online will only be disclosed for marketing purposes.
Promotional communications:
Blissful mantra would like to communicate with you only if you want to hear from us. If you prefer not to receive promotional information from us or if you do not want use your information to enhance your shopping experience, please let us know by clicking on the unsubscribe link at the bottom of any of our communications.
Privacy rights:
Thank you for shopping at blissfulmantra.co. Ensuring the privacy and security of your personal information is very important to us. Our privacy and security policy outlines the information we collect about you and how we use the information. If you believe that our organisation has breached your privacy rights in any way, or you would like to discuss any issues about our privacy policy please contact us.
We will try to satisfy any questions that you have and correct any errors on our part.
Personal information you provide to us while creating or updating an account and at checkout (ie: name, address, telephone number, email address, billing address, ship-to address and credit card information) is maintained in private files on our secure web server and on our internal systems. This information may be combined with other identifiable personal information (such as demographic and past purchase information) from our records and other sources. We may use this combined information for future marketing initiatives and to help us improve our website presentation and your overall shopping experience. Except where otherwise legally appropriate we will treat your personal details as private.
All rights not expressly granted are reserved:
This Website may contain materials produced by third parties or links to other websites. Such materials and websites are provided by third parties and are not under Blissful Mantra's direct control and Blissful Mantra accepts no responsibility or liability in respect of any such third party materials or for the operation or content of other websites (whether or not linked to this Website). You acknowledge that Blissful Mantra is entitled to require you to remove any link from another website to this Website which you install without obtaining Blissful Mantra's prior written consent.
Disclaimer
Although it is highly unlikely, This policy may be changed at any time at our discretion. If we should update this policy, we will post the updates to this page on our Website.
If you have any questions or concerns regarding our privacy policy please direct them to :
info@blissfulmantra.com